Welcome to
Copenhague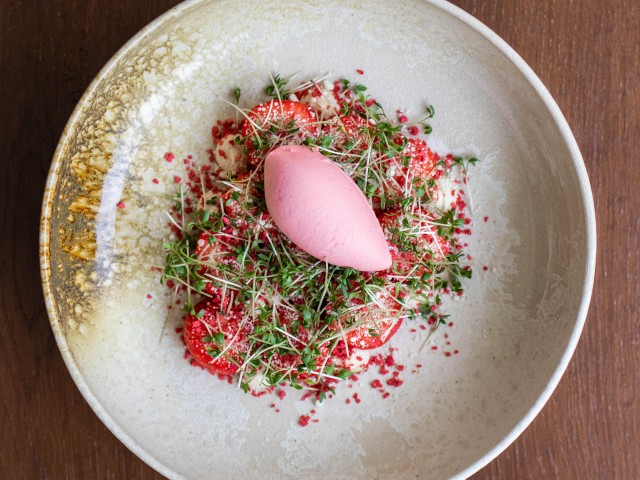 Copenhague
[
Unique Etoilé des Champs-Elysées ]



The only Michelin-starred restaurant on the Champs-Elysées, the Copenhagen
restaurant opens like an elegant and intimate cocoon on the first floor of
the Maison de Danemark with a panoramic view of the Champs-Elysées. Entrusted
to the Danish agency Gam Fratesi, the sober and elegant decoration gives the
place its chic Nordic identity.

Having worked at some of the finest addresses in Denmark, and at the helm
of his own two restaurants in Copenhagen, Andreas Møller now runs the
kitchens of this Scandinavian institution in Paris. His cuisine is 100%
"New Nordic" and has been awarded a star in the Michelin Guide 2018
for its excellence and creativity, which will be kept in 2019, 2020 and
2021.

The chef proposes a daily tasting menu according to the seasons and
inspirations.



The restaurant can be partially or totally privatised and can be adapted to
all your desires for the organisation of your events.
Copenhague Danish gourmet restaurant Paris
General information
Cuisine
Danish, Nordic, Gourmet
Business type
Danish gourmet restaurant
Services
Terrace, Private Hire, Valet, WiFi, Cocktails, cell phone charger
Payment methods
Debit Card, American Express, Visa, Cash, Eurocard/Mastercard, Union Pay
Access
Underground
Georges V (Ligne 1)